Relax, BrewNanny is watching.
BrewNannyTM monitors your fermentation rate, temperature and even the light level inside your brew. All of this information is available in real time on the BrewNanny Dashboard, which is accessible from your web browser or our custom apps for Apple® and Android® products. You get a huge amount of information that explains what is going on inside your brew at any moment, even if you are away.
And installation could not be simpler. Just put the BrewNanny where your air trap would normally go, power it up and you are done. The browser based set up program automatically detects your Wi-Fi settings, you answer a few questions and you are up and running.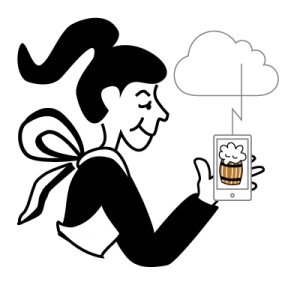 Monitor your brew from anywhere.
Instant alerts!
Brew beer with confidence with a high quality always-on connection to your fermenter. With BrewNanny you can easily monitor the health of your brew 24/7 from anywhere in the world using the web or your cell phone. Check-in to see how things are going whenever you want. Relax when you are away from your precious brew knowing that all is well because BrewNanny will notify you via text or email, the minute something needs attention.
BrewNanny is always alert, checking your brew hundreds of times per second. BrewNanny is intelligent and uses the latest technology to assure you are alerted when events occur. No need sit there staring, waiting for that first bubble in the airlock anymore. BrewNanny knows the minute fermentation starts and you will know seconds later, wherever you are.
Connect to other brewers:

Upload your brewing data to show others your brewing experience


New brewers have access to a network of experienced brewers to learn from


Get good enough to help out your fellow brewers

Connect to friends:

Share tech data with your home brew buddies … where ever they are.


Ask questions, get help or just show off your latest and greatest.


Extend your brew club to the internet without the hassle of running a site.

BrewNanny is full of high-tech features.

Brew data is stored in your personal database


Create brewing profiles to help make the best beer possible


Share only what you want with who you want


Customize the dashboard for your brewing style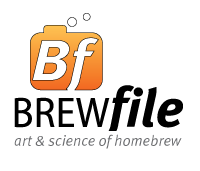 Community
We all run into problems and need help from time to time. Having a network of home brewers at your disposal is invaluable. But being able to share what is going on with your beer has been problematic in the past. It usually boils down to the age old question, "well what was your last gravity reading?". Now you can do better than that. With our online brewing community site, BrewFile, you can share the minute to minute data stream that shows exactly what has been happening with your beer, even when you were not there.
BrewNanny is more than just a product, it is a connected network of home brewers who embrace technology. And when you connect to other home brewers things get really interesting.
Technology Developed for Home Brewers
BrewNanny is a high tech device that was created specifically for home brewers. We took some of the most important issues for home brewers and built  a product around the answers to those problems. Enabling home brewers to know exactly what is going on in their brew led to new technology breakthroughs.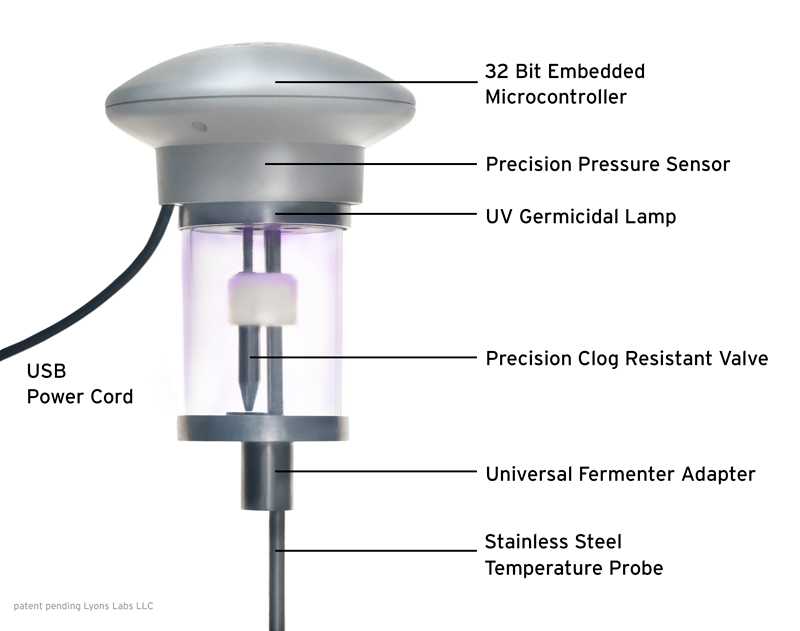 The Valve
Brewnanny replaces the air trap in your fermenter with a highly accurate CO2 metering valve and pressure sensor. This valve vents the CO2 as it is reproduced just like your air trap but it accurately measures the amount of CO2 released also. This allows BrewNanny to accurately calculate alcohol production and monitor the progress of your beer without having to open the container to take gravity readings. The heart of this process is our proprietary custom CO2 metering valve (patent pending). This valve had been designed specifically for this purpose and allows measurements that were never before possible.
Those of you that are into high gravity brewing may be concerned that blow off may clog up the valve. No worries. The BrewNanny valve has been built with this in mind. Every time it opens and closes it cleans the valve and surrounding pathway. It is virtually uncloggable. And as a bonus, all that beer lost to blow off is now retained in your fermenter. That's right, less mess, MORE BEER.
Brew exactly the way you want.
With BrewNanny you have the tools to control quality, just like the pros. But you are not brewing on autopilot here, you are still in charge and brew exactly the way you want. BrewNanny is not a substitute for hard work and experience. BrewNanny enhances your brewing abilities, whatever level, by taking a lot of the guesswork out of home brewing.
With the BrewNanny Dashboard you have an unprecedented amount of information about your brew, from when you pitch to when you bottle or keg so you can make the right decisions.